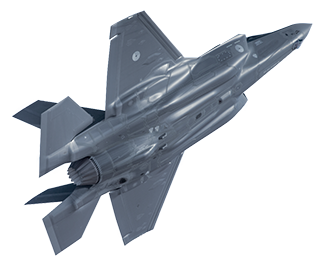 Topsector logistics
Top Sector Logistics unites and reinforces logistics in the Netherlands. This is necessary to secure the top European logistic position by 2020. An ambition that we can only live up to if the government, the business community and knowledge institutes bundle their strengths, the so called Triple Helix. And if the Netherlands can promote itself sufficiently in the area of knowledge intensive logistics. This means: devise, develop, demonstrate and apply on a large scale new logistics practices. But also: having sufficient, highly qualified personnel, attracting foreign goods  ows and amending restrictive legislation and regulations. In this way not only logistics, but all the sectors that make use of logistics services can take a major step forwards.


An example of innovation in the top sector logistics is the development of Cross Chain Control Centers (4C), in which information and goods  ows can be intelligently linked together. Other innovations of Topsector Logistics are:
4C / Cross Chain Control Towers

A good example of high-pro le innovation in Top Sector Logistics is the development of Cross Chain Control Centers (4C). In a 4C, information  ows are intelligently linked to goods  ows. They are control centers where state-of-the-art technology, advanced software concepts and supply chain professionals come together.
Service Logistics

In logistics, an important role is reserved for the maintenance phase of a product, for instance spare parts. We use the term Service Logistics for the logistics control from the 'after-sales service' of a product through to the end of the life cycle. This concerns all the logistics activities that are required to allow devices, machines and systems to operate optimally during their entire life cycle – up to and including reuse.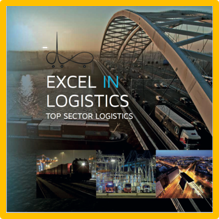 Trade Compliance & border management
Top Sector Logistics wants to simplify and coordinate the complex legislation and regulations in the logistics sector. The current legislation and regulations obstruct the intended logistics innovations and have a negative in uence on the Dutch investment climate.The Netherlands can only become the Gateway to Europe if the logistics regulatory pressure reduces. This means that there must be successful collaboration between the inspectorates (customs) and the business community. This will make supervision simpler, cheaper and more effective.
Knowlegde and Innovation Tiop Consortium

To implement the research projects that are required to realise the Top Sector actions, the government, companies and knowledge institutes have joined forces in the Knowledge and Innovation Top Consortium for Logistics (TKI).
These are all important innovations that are also necessary to be able to accommodate the growth in transport in the coming years. Because this growth cannot just be handled by road transport. To prevent excessive congestion of the road infrastructure and to achieve sustainability targets, we must also employ other modes of transport including railways, inland shipping, short sea and pipelines.
The Netherlands has a reputation to keep. To do so we must prove ourselves with respect to our knowledge of logistics, innovative transport concepts and chain management. If we successfully achieve that, increasing numbers of foreign companies will establish themselves in our country and we will turn our logistics expertise into a valuable export product