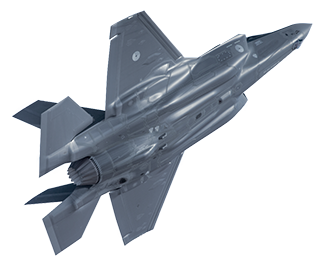 Who we work with
OneLogistics has access to the best people, processes and technology in the European & Global industry. OneLogistics brings best value solution based on a consortium of best in class specialist- and subject matter exerts. This is not limited to the Netherlands, we aim to work with best in class European & Global partners.


Our vision and objectives are aligned with the F-35 program to ensure we help the program achieve the strategic objectives and metrics. There is no single company nor organisation that is able to meet the demands of the F-35 program.
Logistics Industry:
60+ European and Global logistics companies that provide specialist logistics services based on "best value"
Consultants
10+ European and Global consultancy companies that have specialize in specific European and F-35 related issues such as customs, VAT, compliance, supply chain management, asset visibility and more
Government & enablers
(semi) Government organisations that play a role in the F-35 related programs such as the Minstries of Defense, Economic Affairs, Infrastructure & Environment & Foreign Affairs. Also the Topsector Logistics, branche organisations, regional development organisations as well as Schiphol Airport.
Knowledge institutes
The main logistics, supply chain and sustainment related knowlegde institutes are involved in oder to ensure enough innovation drive to enable the F-35 program to meet the PBL metrics in terms of supportability and affordability.