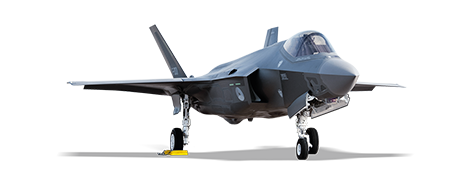 WAREHOUSING
The central warehouse in Europe will be the pivot and gateway for European operations. Innovative customs and tax solutions combined with the right safety and security levels will facilitate the availability of stocked parts on time and in the right quantities. Outbound transport is seamlessly connected to warehousing, while we comply with the appropriate rules and regulations and satisfy transport and export compliance requirements. All European warehousing and distribution solutions and knowledge will be available in a central location, close to the regional engine MRO shop as well as the European gateway of Amsterdam Airport Schiphol.
We use the warehousing facilities at Logistics Centre Woensdrecht (LCW). This state of the art warehouse combines the "best of both worlds". The warehouse has the characteristics of a military warehouse including the security, safety, military staffing, military certification and compliance requirements combined with the standards of a civil warehouse including AOG desk, 24/7 operations and civil certifications.
The LCW warehouse has a total of 10.200 m2 / 124.600 m3 storage capacity. The main LCW warehouse has the availability of so-called special area's/solutions:
Classified area and Controlled Crypto storage;
Consignment stock areas ;
Special out of gauge storage (i.e. helicopter blades);
Ground storage (odd-size);
Pallet storage (Euro-pallets, US Block-pallets and others pallet formats);
Retriever storage.
In addition to the Regional European warehouse in the Netherlands, F-35 parts will be stored at multiple physical warehouse locations throughout Europe, such as in local warehouses on airforce bases and potentially at MRO vendors. OneLogistics considers all physical warehouses together to be one virtual warehouse: if required we can ensure that there is suf cient inventory available in all warehouses combined.